Introduction
The year of 2020 brimmed with enormous challenges ushered by the COVID-19 pandemic, which did not only cause a global health crisis but also an economic slowdown worldwide. Despite the global economic disruption, QFC saw significant growth in 2020 and demonstrated resilience to navigate extreme economic times, turning these unprecedented conditions into another successful year.
QFC concluded 2020 on a high note, achieving 78.4% increase in the number of registered firms compared to 2019, as it welcomed 364 new firms to its platform. Boosting business continuity in light of the restrictions on physical activities, QFC adopted a comprehensive digital engagement strategy by transitioning its events onto virtual platforms, launching several programmes in the process including the QFC Tech Talks and #AccessQatar Webcast Series. 2020 also witnessed the launch of QFC's inaugural QFC Ambassador Roundtable.
QFC continued to collaborate with leading organisations in Germany, US, Poland, Austria, Malaysia, and other countries through hosting and supporting high-level outreach events. A series of engaging virtual events were held in partnership with many leading local and global organisations including the US-Qatar Business Council, Advantage Austria, Investment Promotion Agency of Qatar, Bloomberg, World Alliance of International Financial Centers, and Malaysian External Trade Development Corporation. QFC continued to embark on new partnerships with industry leaders such as Qatar Financial Markets Authority (QFMA) and Hamad Bin Khalifa University by signing strategic Memoranda of Understanding to pave the way for long-term collaboration in advancing Qatar's business landscape.
Last year saw the introduction of QFC's new regulations for international law firms and representative offices to set up on the platform and join Qatar's flourishing market. QFC also announced its readiness to offer aircraft leasing and financing and welcomed Maggi Aviation Capital to establish its regional office on the platform and make significant contributions to the development of this specialist global sector in Doha and the long-term goal of a local centre of excellence and opportunities.
Evidenced by many global indicators, Qatar prepares to witness modest economic growth in the coming years. Both the World Bank and International Monetary Fund foresee positive economic growth for Qatar in 2021 and beyond. This has largely been driven by Qatar's robust economic stimulus measures as well as the plethora of business opportunities arising out of the pandemic, making the country a destination of choice for international businesses.
Foreword
Chairman Foreword
Amid the global economic slowdown brought about by the COVID-19 pandemic, Qatar Financial Centre (QFC) demonstrated incredible resilience and commitment to promote Qatar as an ideal investment destination, effectively utilising its strategic location being at the crossroads between East and West. QFC's unrelenting efforts are reflected in its continuous growth with increased number of firms from around the world choosing the platform to launch in Qatar, particularly in its focus clusters.
QFC has remarkably withstood the unprecedented challenges of the pandemic and continued to promote business opportunities in Qatar's flourishing market to international firms. It also maintained its support to the country's private sector by facilitating engagement with local and international experts to share insights on navigating the current economic climate and exchanging expertise and knowledge on post-pandemic economic recovery.
While our fight against COVID-19 continues, we had a good starting point with Qatar's prompt response to the global crisis, placing the country's economy in a position to recover quickly from the profound impact of the pandemic. In fact, both the International Monetary Fund and World Bank gave Qatar a positive expected growth in 2021.
I congratulate everyone at QFC on their achievements in 2020 under the leadership of Yousuf Mohamed Al-Jaida, Chief Executive Officer, QFC. After getting through one of the most challenging global economic periods in the recent history, I am confident that QFC will see significant success in 2021 and beyond.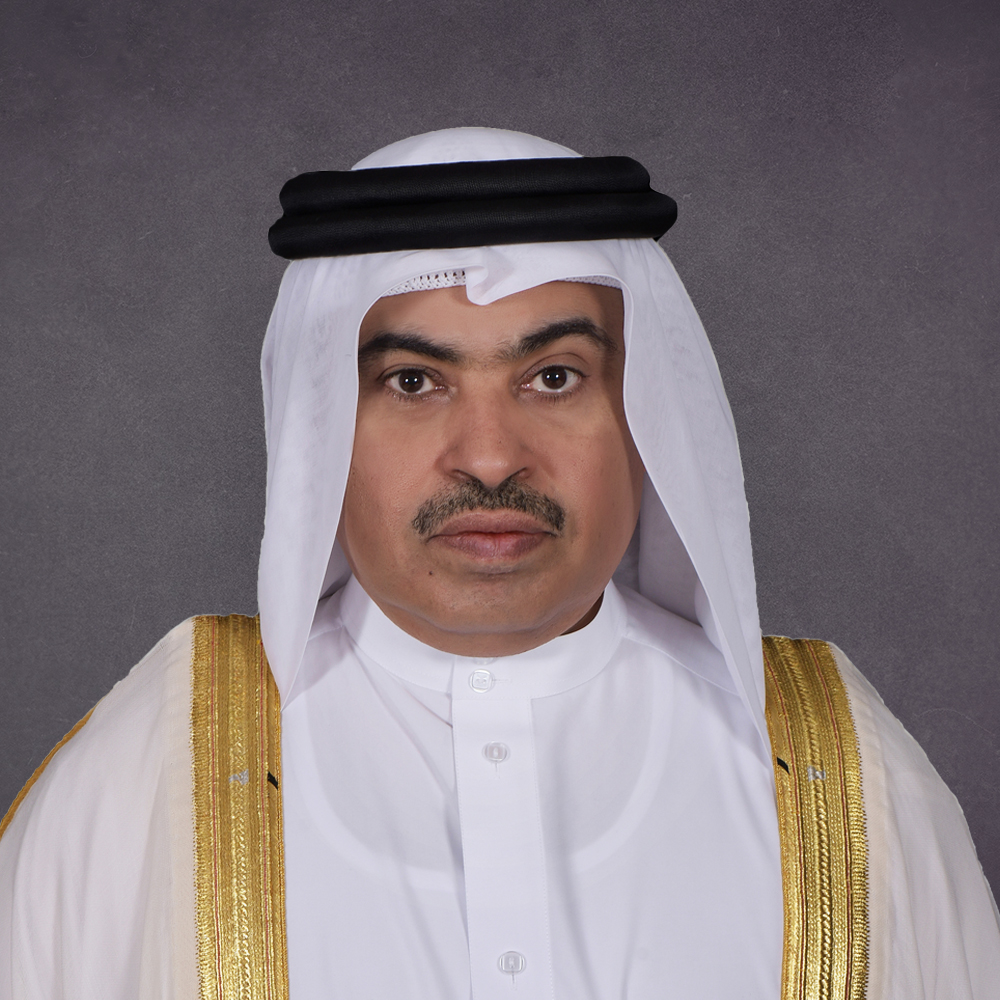 H.E. Ali bin Ahmed Al-Kuwari
Minister of Commerce and Industry, Acting Minister of Finance, and QFC Chairman
CEO Foreword
2020 was a transformational year. The outbreak of the COVID-19 pandemic created a new normal to all facets of life, particularly to the way business is conducted. It has brought extraordinary challenges, forcing us to adopt a new way of life, rethink work dynamics, and redefine social interactions.
I invite you to revisit 2020 through our annual review and find encouragement in what we have accomplished in the 12 months through sheer dedication and commitment to our mandate in advancing Qatar's economic development and diversification.
Despite the economic disruption, 2020 was a good year for QFC. We demonstrated tremendous resilience in a time of a global crisis. We learned to adapt to overcome unprecedented situations and navigate a whole new way of working to stay sound, enabling us to make tangible achievements and record growth.
We started the year with a very promising outlook. Within the first quarter of 2020, we implemented our revised incorporation process, which streamlined the application steps for firms wishing to join our platform. By the end of that quarter, 109 firms were incorporated, which presented 136% increase compared to the same period in 2019.
In 2020, we also introduced new regulations, tax relief measures, and enhanced digitalised processes, driven by our overarching commitment to supporting business continuity and resilience. Some of the regulations introduced included a Policy Statement on Licensing New International Law Firms in Qatar and Representative Office rules.
We have proudly announced the readiness of our platform to host aircraft financing and leasing firms, representing a new growth frontier for the aviation industry. The second quarter of the year kick-started major adjustments in work dynamics in compliance with the State of Qatar's directives to help curb the spread of COVID-19. We also implemented business stimulus measures to help our firms adequately weather the crisis.
With the State's directives to socially distance in effect, we also moved our physical activities to digital platforms and developed innovative approaches to continue serving our clients. We launched the #AccessQatar: QFC Webcast Series, which represents a dynamic platform for engaging the wider local and international business community. A total of 27 webcasts were hosted by QFC in collaboration various local and international stakeholders, which saw over 4,000 attendees tuning in.
Last year saw the launch of the QFC Tech Talk Series, designed to engage Qatar's fintech community. The series aims to create opportunities for fintech firms, experts, and innovators from across Qatar's digital innovation ecosystem to share ideas, network and explore opportunities spanning different verticals.
Leveraging the digital platform, we remained consistent with our efforts to promote Qatar as a leading destination for global business expansion. The Business Trip series, produced in partnership with Bloomberg Media Studios, received the Silver Telly Award 2020. The digital series explored Qatar as one of the world's booming business markets and an ideal investment destination through interviews with prominent officials and experts from the Qatari business community.
We also virtually hosted the World Alliance of International Financial Centers (WAIFC) 2020 Annual General Meeting (AGM), which brought together 17 international financial centres to discuss the latest economic developments and trends, explore means of cooperation, and exchange expertise and knowledge. The event underscored considerable success in not only enabling WAIFC-member financial centres to exchange views and chart out an economic recovery plan, but also engage more than 1,500 attendees from around the globe. The event further emphasised the criticality of global cooperation among leading financial centres in times of crises, and their role in reigniting post-pandemic economic recovery.
2020 also marked our 15th year as a leading financial centre in the region, which is our greatest achievement since our inception. I am proud of our remarkable progress in serving as a gateway of choice for international firms venturing into Qatar by welcoming more than 1,100 firms to our platform thus far, surpassing our target of registering 1,000 active firms by 2022.
Our achievements last year against a challenging period continue to signify the resilience of our business model, our collective will to prosper, and our commitment to fostering a sustainable economy for Qatar.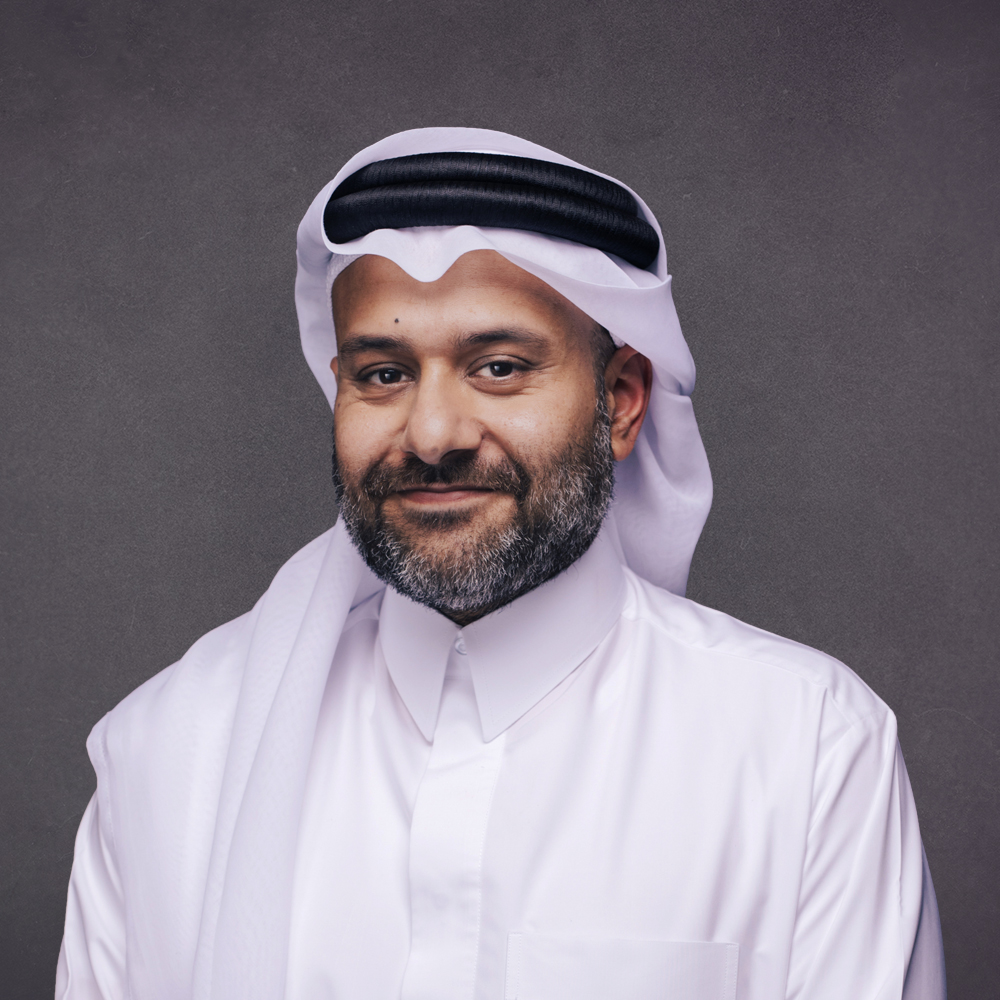 Yousuf Mohamed Al-Jaida
Chief Executive Officer, Qatar Financial Centre

More about QFC
Vision
To transform Doha into a leading global financial and commercial hub.
Mission
To drive economic development and diversification by providing a world-class commercial, legal, and regulatory environment.

The outbreak of COVID-19 has taken the world by storm, triggering not only a health crisis but also a global economic slowdown. The key differentiator among nations during onslaught of the pandemic was how swiftly and prudently their governments responded to mitigating the pandemic's impact. Undoubtedly, Qatar has been at the forefront of countries that introduced bold measures and allocated stimulus packages to relieve the negative impact, while supporting its economy and private sector.
The State reacted swiftly, implementing strict containment measures and dispensing stimulus measures amounting to QAR 75 billion and QAR 3 billion for extending guarantees to local banks to minimise the health, social and economic impact of the pandemic. This speedy response, and Qatar's national capabilities, strategies, and progressive policies, have been integral in alleviating the challenges posed by COVID-19.
Similarly, QFC offered its own business support measures early in the pandemic, offering tax extensions and exemptions to provide relief to its firms. While governments and business communities exerted effort to maintain economic stability, the global crisis opened an array of opportunities particularly in the fintech sphere as people moved toward mobile payments and enhanced digital investment. Responding to this rising trend, QFC increased support to fintech firms wishing to establish presence in Qatar by offering an array of incentives and benefits.
QFC Support Measures
To complement the early actions taken by the State of Qatar in support of the private sector, QFC rolled out its own stimulus measures to help protect the firms registered on its platform, including:
Deadline extensions for tax filings without incurring any late filing penalties
Reducing the rate of the charge due on the late payment of tax to 0% from 1 March 2020 to 31 August 2020. The updated rates ensured that any QFC firm that extends their filing due date will not suffer any late payment charges until 31 August 2020, should their tax due also be paid after the payment due date
QFC issued the waiver of the Concessionary Rate Charge due on qualifying QFC entities that elect for the 0% Concessionary Rate under Part 15 of the Tax Regulations if the election is made during the year 2020
QFC provided deadline extensions for filing audited annual financial statements for a period of two months
QFC expanded its efforts to help mitigate the impact of the pandemic by introducing additional measures to ensure business continuity, including:
QFC strengthened its digitalisation processes for firms' incorporation - from the point where a firm submits a business case to when a firm is licensed and start receiving post-licensing services such as immigration, banking, and relocation support
QFC provided a 24/7 multilingual call centre, which has responded successfully to several hundred individual enquiries since it started in April 2020
QFC encouraged advertising critical job roles on Bayt.com, the Middle East's leading job site, for free and took advantage of free classic job postings to fill critical positions, including doctors, nurses, and other healthcare workers, logistics and transportation staff, security and safety staff, and non-profit staff
Significantly maintained an 8-year consecutive growth rate since 2013 onwards
Successfully achieved 78.4% increase in the number of newly registered firms in 2020 compared to 2019
Recorded an increase across the key clusters; digital, financial services, sports, and media with a growth over 100% each
Introduced a new policy statement on licensing new international law firms in Qatar
Revealed QFC's support to aircraft financing and leasing, representing a new frontier for this industry
Announced new regulations for operating a representative office in Qatar, enabling financial services enterprises to establish a presence in Qatar's flourishing market and promote their products and services
Launched a series of initiatives; the Fintech Circle and QFC Tech Talk Series to support fintech, digital innovation, and entrepreneurship through providing a host of tailored benefits, creating an engaging platform for knowledge and experience exchange
Received the prestigious Silver Telly Award 2020 in recognition of The Business Trip series, a joint QFC-Bloomberg Media Studios production
Successfully hosted 2020 Annual General Meeting (AGM) of the World Alliance of International Financial Centers (WAIFC)
Launched QFC's landmark Qatar Capital Market Report 2020, which highlights major capital market advances in Qatar

QFC succeeded in maintaining its annual growth for the 8th consecutive year despite the unprecedented challenges of 2020 amid the global economic slowdown brought about by the COVID-19 pandemic. QFC witnessed a significant increase in the number of firms registered on the platform last year, up by 78.4% compared to 2019.
The new firms represent a variety of industries, both financial and non-financial services from a range of industries and countries. QFC's key business clusters, namely digital, sports, media, and financial services, have witnessed a significant increase. The digital sector recorded 153% growth with 96 new firms registered in 2020, driven by the tremendous opportunities that emerged in the technology and digital sectors. Similarly, the financial services, including financial technology (fintech) firms, attained a 155% increase, with 46 new registered firms in 2020. Additionally, the sports and media sectors achieved a 129% and 100% increase respectively, as QFC continues to strengthen its role of a key gateway for investors into Qatar's buoyant market.
The firms hailed from diverse countries including India, USA, Pakistan, France, Russia, and United Kingdom. A total of 364 new firms were registered in 2020 pushing QFC closer to achieving its development goal as part of its 2022 Strategy.

To accelerate digital innovation and integrate the latest technologies into business operations in light of the changes brought about by the pandemic, QFC launched various initiatives to leverage virtual channels to help sustain engagement with its clients, partners, and the wider business community.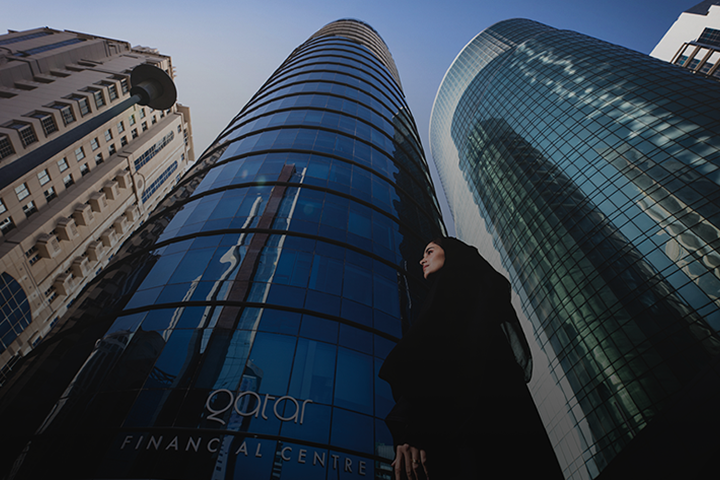 Is a series of digital events delivered independently and with partner organisations to engage the local and international business community. It covers the latest trends and developments across different industries with topics such as Qatar's economy, financial services, fintech, foreign direct investment, digital, and sports. QFC hosted 27 webinars in 2020 with over 4,000 attendees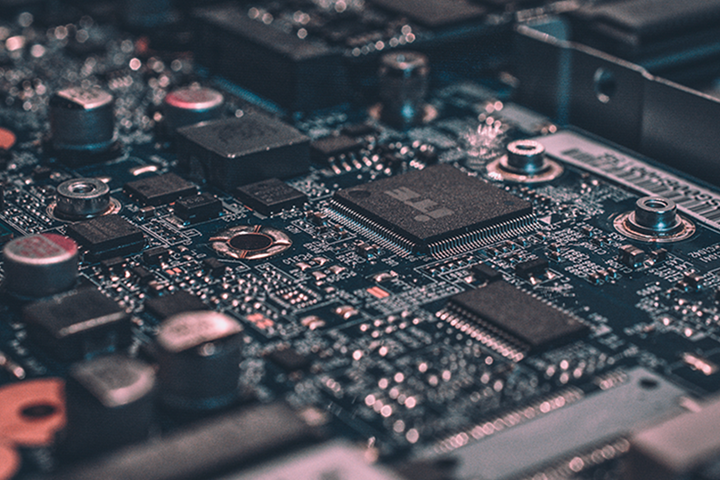 Was rolled out to bolster connectivity across Qatar's fintech ecosystem. It serves as a platform for fintech firms, experts, and innovators from across Qatar's digital innovation ecosystem to share ideas, network, and explore opportunities spanning different verticals.
Strengthening Qatar's Bilateral Relations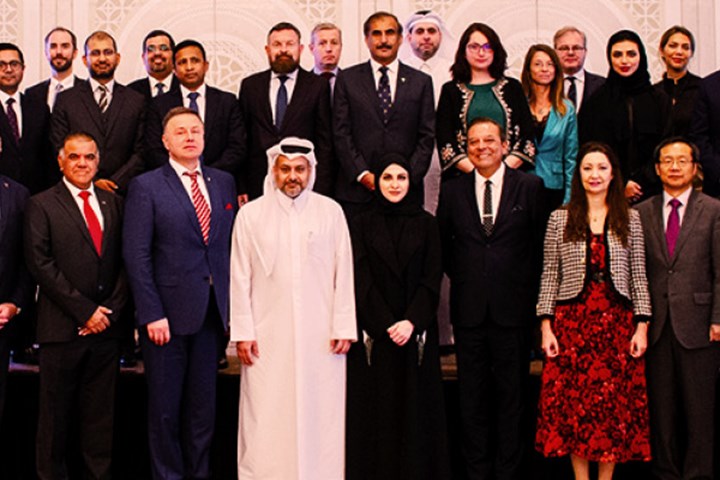 Was rolled out to bolster connectivity across Qatar's fintech ecosystem. It serves as a platform for fintech firms, experts, and innovators from across Qatar's digital innovation ecosystem to share ideas, network, and explore opportunities spanning different verticals.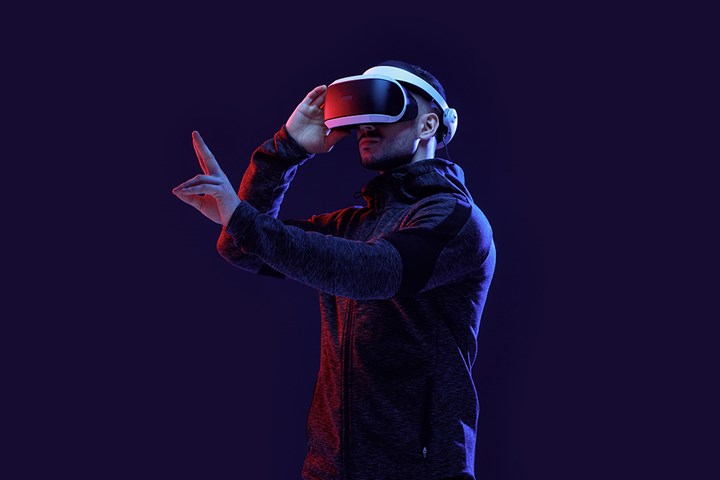 A Virtual Roadshow was organised by QFC to highlight key business opportunities in Qatar's digital sector to the US market. Another event in this series was conducted with Russian stakeholders discussed key business opportunities and areas for growth across a range of sectors in the post-COVID-19 era.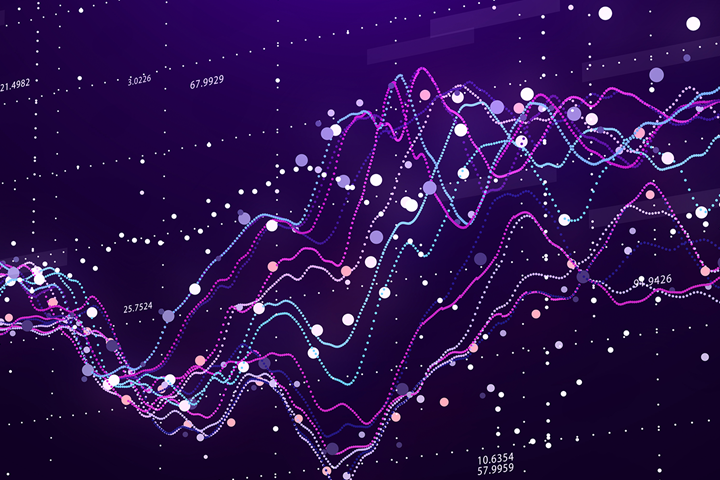 Several virtual events focused on highlighting the range of business opportunities in Qatar to firms in the different target markets internationally. In this series, QFC collaborated with the Embassy of Canada in the State of Qatar, the Canada Arab Business Council and the Canadian Business Council Qatar; the Istanbul Chamber of Commerce and Turkish Embassy in Qatar, and the Malaysia External Trade Development Corporation to organise several events engaging firms from the respective markets.


QFC made great strides in its drive toward adopting enhanced digitalisation in 2020. In response to the COVID-19 pandemic and as part of its continuous efforts to provide the best services to its existing and upcoming firms, QFC launched a new digital incorporation process, ensuring all automated activities are approved swiftly - from the point where a firm submits a business case to when it is licensed and receives post licensing services. Since its launch in February 2020, 70 per cent of the 364 companies registered on the QFC platform throughout the year were licensed through the new digital process, demonstrating the new procedure's seamless efficiency.
Significant advances were also made to provide clients and staff with easier access to relevant information crucial to adequately performing their daily business operations. The policy management solution, Staff Wiki, and QFCA KPIs dashboards were implemented, exhibiting a unified approach to keeping abreast of the ongoing digital transformation. QFC also completed Wave 5 of the Client eServices Portal, which supports Registration, Client Affairs, Employment Standards Office (ESO) and Monitoring and Evaluation (M&E), with additional enhancements to the Tax modules.
The QFC Mobile application was also revamped, adopting new look, feel, and features such as VIP Client selection, FM services, IT services and Staff Wiki access.
QFC has also enhanced the automation for procurement, Human Capital, and finance processes, covering credit card reconciliation, career portal enhancement, recruitment process enhancements, and vendor management and COI.
Additionally, QFC has made considerable progress on the tax front as it has integrated the General Tax Authority's requirements with QFCA Tax module.

QFC considers op-eds an important tool to share its expert views with the business community. In 2020, QFC released a series of compelling thought leadership pieces by its industry expert members, including its executive team. The articles covered various topics deemed critical during the COVID-19 pandemic and included the below:

Representative Office
QFC announced new regulations for operating a representative office in Qatar. Under the new representative office framework, financial institutions wishing to establish a presence in Qatar's flourishing market will be able to conduct a range of activities, including but not limited to, marketing the products and services, carrying out market research or feasibility studies in relation to financial products or financial services on behalf of the head office, and serving as a liaison office for its group.
Licensing New International Law Firms
QFC established a new policy for international law firms on providing legal services in the QFC, effective November 2020. Under the new guidance, international law firms may be licensed in the QFC if they meet the following conditions:
The firm is ranked by Legal 500, Chambers and Partners, or by a similar reputable ranking acceptable to the QFC Authority
The firm is to conduct most of its operations from Qatar and at least 51% of the QFC Entity's income can be attributed to activities undertaken by the QFC Entity in Qatar
The firm will have no less than three full-time lawyers on the ground whose individual salaries meet a minimum of QAR 15,000 each
The firm will occupy an office with a minimum of 8 sqm per person

In 2019, QFC had expanded the focus of its social investment programme 'United for Good', under three focus areas - Financial Literacy & Youth Empowerment, Sustainability and Social Engagement. With the COVID-19 pandemic creating new and pressing needs in communities, I n 2020, QFC continued to mobilise its CSR programme to create a positive impact amid the health and social crisis.
#donate2educate
The COVID-19 pandemic has confined over 800 million students at home without access to education. To combat the impact of the pandemic on the education of youth, Education Above All (EAA) developed resource banks of e-learning, non-digital learning materials in many languages. QFC collaborated with EAA and developed a campaign internally and through its social media platforms to encourage members of QFC, its entities and firms and stakeholders to donate to the #donate2educate initiative.


COVID-19 Donation - Health Protection Kits
Mitigating the spread of COVID-19 is a mammoth task that needs more than the efforts of governments. To complement the measures being taken by Qatar and the business community in containing this public health crisis, QFC partnered with Qatar Charity to distribute personal protection kits to workers in the Industrial Area. These kits contained necessary supplies such as face masks, hand sanitisers and hygiene products, which help protect the users from spreading and contracting the virus. By donating personal health protection kits to workers, QFC has reinforced the preventive measures implemented by Qatar to curb the spread of COVID-19.


Injaz Summer Camp
In line with the Youth Empowerment and Social Engagement pillars of QFC's CSR programme, the summer camp saw the participation of more than 1,000 students and offered youth aged 15 to 24 years old the opportunity to participate in online workshops focusing on entrepreneurship, financial literacy and work-readiness skills.

Due to COVID-19 restrictions and social distancing guidelines, the programmes were held online via Zoom, and delivered by expert volunteers and INJAZ staff. Key programmes offered in last year's edition included the 'Innovation Camp', where students worked in teams to address a business challenge judged by a panel of professionals from QFC and the Ministry of Education; 'Maharat Min Google', a programme developed and sponsored by Google that focused on digital marketing tools and online strategies; and two 'Head Start' programmes tailored to CV writing and job interview skills. Participants received a "Certificate of Participation" from Junior Achievement Worldwide/INJAZ Qatar.

WAIFC Joint Declaration
In May 2020, WAIFC members issued a joint declaration promoting international cooperation, sustainable investments, and avoiding the self-defeating lure of protectionism during this global health and economic emergency. WAIFC-member financial centres made a commitment to seek ways to mitigate the outcomes of the pandemic and form joint international working groups to study the impact of the pandemic. The four working groups formed, comprising of experts from WAIFC members, shared their preliminary insights during the Annual General Meeting, which was virtually hosted by QFC in October 2020.


WAIFC Annual General Meeting
Just over a year after joining WAIFC, QFC hosted the Alliance's Annual General Meeting (AGM) 2020, bringing together all of the 17 members of the alliance to discuss the latest economic developments and trends, explore means of cooperation and exchange expertise and knowledge. QFC leveraged the unique opportunity to present Qatar's burgeoning business environment to other international financial centres, learn first-hand about the country, and exchange knowledge of best practices in a focused session titled, 'WAIFC AGM: Getting to Know Qatar'. The session featured a 'Fireside Chat' with QFC CEO, Yousuf Mohamed Al Jaida, where he shed light on Qatar's business ecosystem.
Another focused session, led by representatives of leading international financial centres titled, 'WAIFC AGM: Economic Recovery from the Pandemic', was also organised as part of the AGM where holistic proposals for economic recovery in the post-COVID-19 environment were shared. Experts presented analysis and recommendations on how to re-engineer key areas of national economies, including Sustainable Finance, SME Finance, Regulation and Fintech and Innovation, to ignite a lasting and resilient global economic recovery. During the session, QFC shared the findings of its joint study with Luxembourg for Finance on how fintech will play a pivotal role in promoting economic success in the post-pandemic environment.


WAIFC Innovation and Technology Forum
On the sidelines of WAIFC AGM, the WAIFC Innovation and Technology Forum also took place that focused on exploring the role of technology and digital innovation as catalysts to economic recovery. It was hosted by QFC in collaboration with Moscow International Financial Centre and WAIFC. The Forum featured senior representatives of the international financial centres and renowned experts who engaged in informative and thought-provoking discussions. They also shed light on the criticality of cross-industry collaborations and innovative technology-based solutions in addressing the challenges post COVID-19.
The forum was joined by Yousuf Mohamed al-Jaida, CEO, QFC, alongside Arnaud de Bresson, CEO and Managing Director of Paris Europlace and former Chairman of WAIFC; Alexander Voloshin, CEO, Moscow International Finance Centre; Wayne Evans, Managing Director, International Trade and Investment, TheCityUK; and Jennifer Reynolds, President & CEO, Toronto Finance International and WAIFC Chairwoman.


WAIFC Report: 'Innovation and Fintechs in Post-Pandemic World'
WAIFC released a comprehensive report in December 2020 highlighting the significant role that innovation and fintech firms play in the global economic recovery from the COVID-19 pandemic.
The report provided a pathway toward sustainable financial innovation development and explores the rise of new technologies and an accelerated phase of digitalisation across the industries, as well as the ways Fintechs will help in overcoming the current phase of economic uncertainty.
The report, which followed the Joint Declaration issued in May, was the result of a joint effort between WAIFC, QFC and Luxembourg for Finance.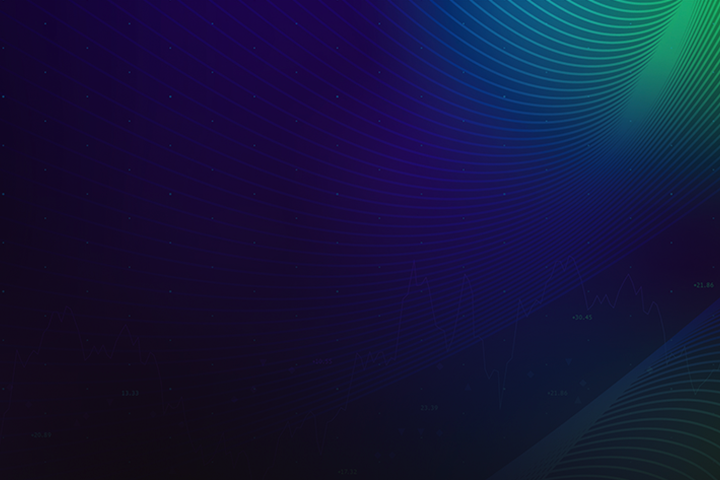 QFC sponsored a thematic briefing titled, 'The Year Ahead: Spotlight on FDI', held on the sidelines of the World Economic Forum's annual meeting in Davos, Switzerland in January.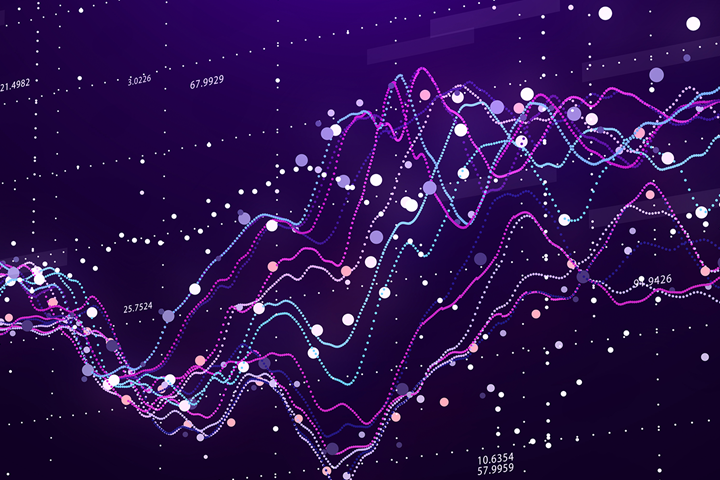 In another collaboration with Bloomberg, QFC sponsored the virtual event 'New Digital Frontiers: Leveraging Opportunities for Global Expansion,' which discussed how US companies, at the forefront of digitalisation, can best take advantage of the array of business opportunities in Qatar.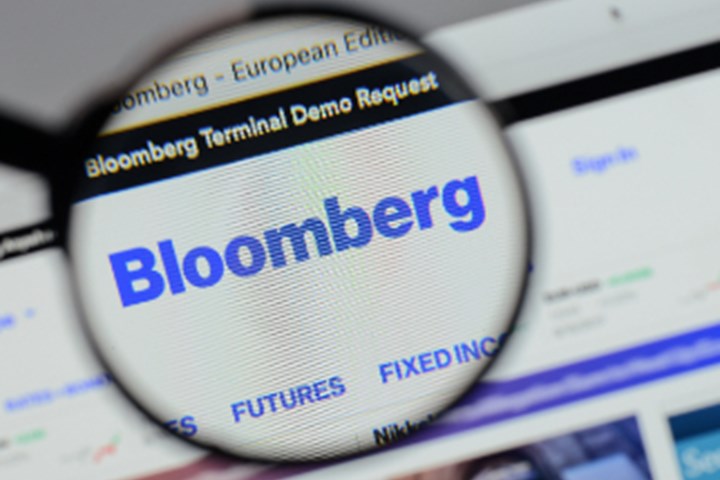 QFC sponsored an editorial session titled, 'What's Next for Global Wealth & Investing', held as part of the larger Invest Global summit. Organised by Bloomberg, the session focused on global wealth, latest investor trends, key investment strategies and tactics that help achieve market-beating growth and long-term wealth security. As part of the event, Yousuf Mohamed Al-Jaida, CEO, QFC, delivered the opening remarks, as well as other high-level speakers who joined the discussion: Nuno Matos, Chief Executive, Wealth and Personal Banking, HSBC; Mark Delaney, Deputy Chief Executive and Chief Investment Officer, Australian Super and Omar Aguilar, Managing Director and Chief Investment Officer, Schwab Asset Management.
Employment Standards Office (ESO)
ESO met with the Employment Committee of the IBA (International Bar Association) to conduct a workshop on negotiation at the IBA International Annual Employment Conference 2020 in Madrid
ESO organised a conference on artificial intelligence in cooperation with iCE Doha and Qatar University (QU)
ESO delivered a lecture on "Motivation of Employees" to students of Carnegie Mellon University Qatar as part of the course on "Organisational Behaviour".
ESO held a webinar titled, 'Return to Work: Practical Recommendation for QFC Employers and Employees'. The online event was attended by around 90 representatives of QFC firms and Ministry of Administrative Development, Labour and Social Affairs (ADSLA)
Financial Sector Office (FSO)
Fintech RegTech Roundtable
Qatar University's (QU) Centre for Law and Development, within the College of Law, in conjunction with QFC and DLA Piper Global Law Firm, hosted a stakeholder symposium, which focused on the emerging regulatory framework supporting the growth of fintech in Qatar. The symposium included a special panel session on the new wave of regulatory technologies (RegTech) that are revolutionising the supervision of financial services and other compliance-focused sectors. Experts from the United States, Australia and Hong Kong shared their perspectives and engaged with Qatari fintech stakeholders. The event is part of a 3-year project funded by Qatar National Research Fund titled, "Fintech and RegTech: Building a resilient, inclusive and competitive legal and regulatory framework for 21st century finance in Qatar" (NPRP11S-1119-170016). The project helps Qatar achieve its Qatar National Vision 2030 goal of diversifying the economy by examining existing Qatari regulations relating to fintech and supporting necessary regulatory reforms through initiatives such as expert publications, working groups, policy forums and symposiums.

LIBOR Transition Breakfast Roundtable
FSO, in collaboration with specialised consultant Palladris, organised a roundtable workshop to facilitate the preparation of the London Interbank Offered Rate (LIBOR) transitioning. The discussions covered the history of LIBOR, why the change is happening, and the impact to financial institutions and corporates, and how to prepare for the transitioning. The workshop was attended by regulators, local banks, and institutions, as well as international financial institutions and corporates.

Fund Management Workshop with K&L Gates
FSO, in co-operation with K&L Gates, facilitated a Funds Market Update and Funds Management workshop. During the workshop, experts from K&L Gates, Qatar Stock Exchange (QSE), Qatar Insurance Co (QIC) and Qatar Financial Centre Regulatory Authority (QFCRA) shared insights and discussed how to further develop the asset management infrastructure and activities in Qatar.

Qatar Capital Market Report 2020
FSO launched QFC's Qatar Capital Market Report 2020, highlighting the emerging commercial opportunities, global best practices, and resultant policy recommendations for Qatar's capital market development, as the government moves resolutely towards establishing the country as a world-class investment hub and financial centre.
Business Development
Business Development signed a Memorandum of Understanding (MoU) with Qatari Diar to collaborate in terms of positioning QFC HoldCo/SPCs for foreign investors (buying real estate assets from those developers)

Sports Initiative: the sports initiative is to help the positioning of QFC as an international hub for sports services and to lay foundations in growing a highly lucrative sports industry that ultimately supports achievement of QFC's 5-year strategy. The initiative focuses on a number of areas that can be considered as key foundational stages towards setting QFC apart as an international hub for sports

Digital Initiative: the digital initiative is to help position QFC as an 'Incorporation Hub for Digital Service Companies' and to lay foundations in the highly lucrative digital services industry, ultimately supporting the achievement of QFC's 5-year strategy. The initiative focuses on a number of areas that can be considered as key foundational stages towards setting QFC apart as an incorporation hub for digital service companies

The series of events organised by Business Development included 'Crisis as a Catalyst: Emerging Opportunities in Qatar's Digital Sector' webinar, which was held in collaboration with the Japan External Trade Organization (JETRO), Taiwan External Trade Development Council (TAITRA) and Insurance Institute of India (III). The webinar attracted 156 attendees

The Business Development also had a sports-focused webinar, which promoted the sports sector opportunities in Qatar in collaboration with JETRO, TAITRA and III. The event attracted 93 attendees

The 'Emerging Opportunities: Qatar & Turkey' webinar was organised in collaboration with the Istanbul Chamber of Commerce and Turkish Embassy in Qatar. The webinar featured a series of informative presentations exploring the latest developments in Turkey and Qatar's business landscape, and attendance exceed 200 persons

The 'Emerging Opportunities Doing Business in Qatar: Qatar & Canada' represented another significant webinar that awareness of business opportunities in Qatar amongst Canadian companies. The webinar was held in collaboration with the Embassy of Canada in the State of Qatar, the Canada Arab Business Council (CABC) and the Canadian Business Council Qatar (CBCQ). It was joined by more than 190 attendees

Investment Promotion Agency of Qatar (IPA Qatar) Projects

IPA Qatar launched a Business Council with representation from each of Qatar's FDI platforms with the aim of aligning efforts across the various platforms
IPA Qatar launched its incentives programme in Q2 2020
IPA Qatar launched a survey to all FDI clients in Qatar in early June. The COVID-19 crisis and different company reactions to it formed the basis for survey questions. The survey was distributed to the QFC client base


QICDRC
Pro Bono Service
Amid a time when many individuals struggled due to the uncertainties arising from the COVID-19 pandemic, Qatar International Court and Dispute Resolution Centre (QICDRC) launched its Pro Bono Service to extend support to individuals, whose legal issues fall within the jurisdiction of the Qatar International Court or Regulatory Tribunal and who genuinely cannot afford to pay for legal assistance, by providing them with access to free legal advice and representation. The initiative was in line with QICDRC's mission to provide and enhance access to justice. Individuals got the chance to access the Pro Bono Service Guidelines via the Court's website.


The fintech industry as a key component in realising Qatar's knowledge-based economy objective, and in line with the country's national fintech strategy, Qatar Central Bank (QCB) has partnered with Qatar Development Bank and QFC to rollout Qatar Fintech Hub (QFTH), an initiative designed to stimulate Qatar's fintech sector by helping talented entrepreneurs to develop their innovative fintech ideas through its incubator and accelerator programmes.
The first wave of the QFTH programmes was announced in June 2020, kicking off in October 2020 with over 20 participants enrolled from around the world in a 12-week programme, spanning orientation, workshops, mentoring, logistical support, networking, speaker sessions, and opportunities for business development.
The fintech participants had the opportunity to collaborate with over 16 local financial institutions and regulators who are part of the QFTH task force, including QFC.
QFC, in collaboration with QCB, also hosted a dedicated webinar to highlight the process and benefits of setting up business in Qatar. In December 2020, QFTH announced the opening of registration for the second wave of its programmes, which took place in March 2021 and end in June 2021.
Fintech Circle
QFC launched the 'Fintech Circle', a co-working space free of charge for 12 months to qualifying Fintech firms. The initiative enables the qualified firms to network with large institutions and corporates and foster collaborations. It also empowers fintech communities and talents to network with large entities and corporates in light of the flourishing nature of the sector in Qatar. The initiative is part of QFC's continued efforts to become a major hub for fintech firms in the MENA and South Asia region and to enrich the fintech infrastructure in Qatar by enabling easy access to Qatar's lucrative market.
Stay up-to-date with our latest news and events
Know more about the latest market trends, news updates and our latest events.