2018 was a year  of remarkable success for us.
We leveraged many significant partnerships with local and international stakeholders to further drive Qatar's economic development in key industries targeted by our new strategy. We also continued to connect with new markets - forging new partnerships, hosting events and attracting new businesses from around the world.
Foreword
Chairman
The Qatar Financial Centre (QFC) has had an impressive year in 2018. By establishing a flexible and attractive business environment for companies looking to expand to Qatar and beyond, the QFC has continued to support the increasing economic diversification of our great nation.
Qatar's economy has firmly proven once again its strength and resilience, which is reflected across the improved international rankings and ratings as a result of H.H. Sheikh Tamim Bin Hamad Al Thani, the Amir of the State of Qatar's wise and forward-thinking economic policies.

2018 was another successful year for Qatar Financial Centre as it continued to expand and support Qatar's diversification efforts. The platform grew considerably, attracting new firms, forging partnerships and providing valuable services for its members. The level of interest in QFC's offering is at a record high and leading firms from around the world are considering it as both their entry point to Qatar's market and as a hub for regional business.

Qatar's economy is proving its resilience and attractiveness to investors, with the World Economic Forum's 2018 Global Competitiveness Report once again ranking it as the second-most competitive place to do business in the Middle East region. Business environment reforms enacted in recent years are starting to show a positive impact and this is a context in which QFC registered firms are well placed to thrive.

Soon the QFC will migrate to Msheireb Downtown Doha, Qatar's high-tech and award-winning urban redevelopment project. This will provide a first-class working environment for employees in QFC firms and facilitate collaboration with their partners and interaction with their clients. This will help to reaffirm QFC's status as a leading financial hub.

Looking forward, I am confident that QFC's new strategy will deliver good results, including its focus on key business clusters, such as sports services, digital businesses, media and fintech. At the same time, it has deepened its engagement with its core business through the launch of a dedicated Financial Sector Office.

I congratulate QFC's management and staff for their dedication and achievement in 2018, and I am confident that the Centre will flourish in 2019 and beyond, serving as a core contributor to Qatar's growth.

H.E. Ali Shareef Al Emadi, Chairman and Minister of Finance
Foreword
A word from the Chief.
The QFC Authority's Growth Report provides a unique opportunity to recognise and assess the accomplishments achieved in the previous year, which are too-numerous and far-reaching to list in their entirety.
The past year's great success was driven by the commitment, dedication and tremendous hard work of all. Because of this, the QFC was able to once again rise above challenges and excel beyond expectations.

I am confident that 2018 will come to be seen as the year that Qatar, and the QFC, have proven their true resiliency.
Far from being an impediment, the ongoing geopolitical climate has in fact acted as a catalyst for the continued economic growth and prosperity of the State of Qatar.

Across all industries, local and international indicators point to Qatar's remarkable stability, with improved ratings reflecting ongoing international confidence in our nation's economy. That comes alongside the 2018 United Nations report that noted a 27% increase in FDI inflows to Qatar between 2016 and 2017. These figures are undeniable proof of Qatar's economic strength and why it is certainly one of the world's most dynamic economies.

The past year has seen Qatar take significant steps towards further bolstering its existing economic relations. His Highness Sheikh Tamim bin Hamad Al-Thani, the Amir of the State of Qatar announced a €10 billion investment in Germany over the next five years in the automobile, IT and banking sectors, bringing Qatar's total investment to €35 billion. This is but one example of the wise and forward-thinking government policies that have undoubtedly lead to the economic resilience of our beloved nation.

Similarly, the QFC has also seen considerable growth in 2018 and we are proud to now have over 600 firms registered on our platform – which is a 31% increase from the previous year. Mirroring state-level efforts, we also took an increasingly proactive approach in connecting with vital markets around the world. To this end we successfully organised a number of international roadshows and events that took us to markets like Germany, Spain, France, Indonesia and China, all important markets for Qatar and the QFC.

The QFC acknowledges the importance of working closely with stakeholders and as such has inked partnerships with the likes of Aspire Zone Foundation, B-Hive, the International Labour Organization, and many others. These partnerships aim to leverage the knowledge and expertise of these institutions to further drive economic diversification in Qatar.

To further strengthen our existing partnerships, as well as pave the way for new areas of cooperation, we welcomed countless high-profile delegations from Georgia, France, Spain, Poland, the United Kingdom, Ghana, South Africa, Malaysia, Pakistan, China, Mexico, as well as the United States of America.

Looking ahead to the rest of 2019, the QFC's new strategic focus on key industries such as digital, media, sports and financial services, as well as specific markets including Kuwait, Oman, Turkey, India and Pakistan will pave the way to our continued success. These markets are a central aspect of our New Emerging Belt Initiative (NEBI), which are valued at over USD $2.1 trillion. These sectors and markets have been selected as our new areas of focus due to Qatar's already-established international standing in these fields and markets, as well as their tremendous potential for future growth.

We are all very proud of the work that everyone at the QFC has done over the last year. Your efforts have not only driven the growth of the QFC, but also the economy of Qatar as a whole. As we look ahead, I am confident that 2019 will be another outstanding year for us and I look forward to celebrating many more milestones in the coming months.
We are proud to now have over 600 firms registered on our platform – which is a 31% increase from the previous year.
Yousuf Mohamed Al-Jaidah, Chief Executive Officer & Board Member
We continue to drive economic development & diversification.
Opportunities to not only survive, but also to thrive.
By navigating a complex geopolitical climate, there exists opportunities to not only survive, but also to thrive. The State of Qatar and the Qatar Financial Centre have undoubtedly flourished in 2018, despite all odds, and this success did not occur in a vacuum.

Instead, by partnering with key stakeholders in the public and private sectors, locally and internationally, the QFC has taken significant steps in supporting the growth of the local economy.
Partnerships at home, and abroad.
Stronger network & business community.
We also continue to reaffirm our commitment to the growth of our firms and have organised a number of networking events that aim to provide opportunities for firms registered on our platform to engage with one another, and thus develop the unique business community to which they belong.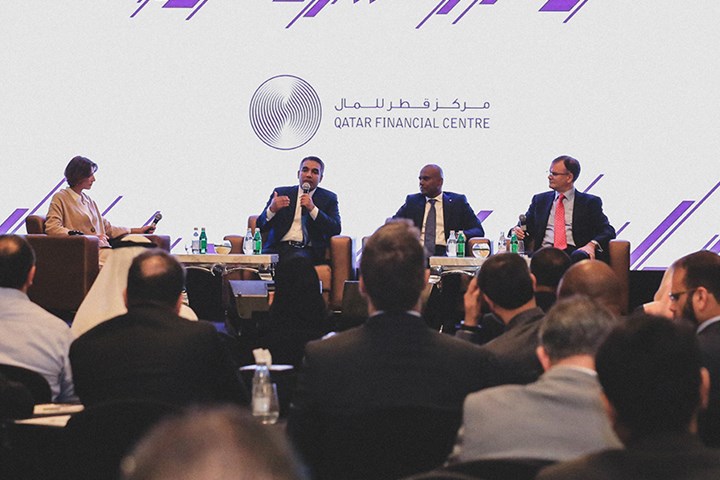 A series of events that bring together our firms to discuss key business topics.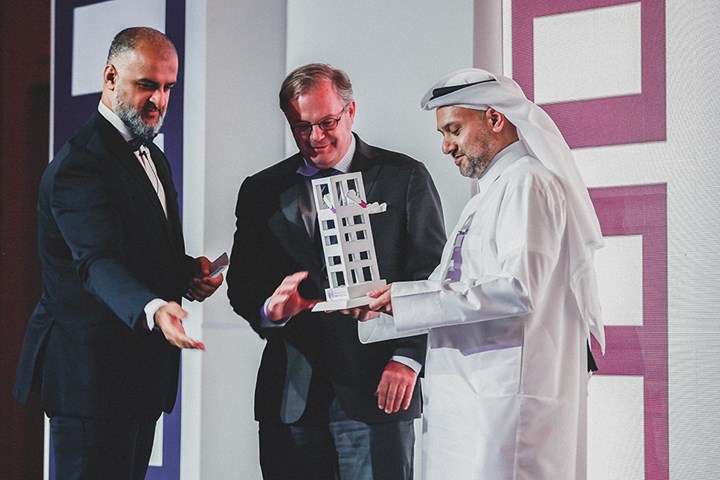 To recognise our business community for their achievements & inspire competitiveness.
A warm welcome to our new firms.
A rapidly growing business community.
2017 was a record breaking year of growth for us, and in 2018, we intensified our efforts to further attract international business to expand their operations into Qatar's rapidly growing market.
Let's break that down into numbers.
A more efficient registration process.
We understand that businesses expanding abroad want to operate as fast as possible; that's why we consistently strive to ensure that our set-up experience is smooth and efficient. In 2018, we reduced our average process time to 1.3 working days.
View Register Data
Our extensive legal framework marked several key milestones in 2018.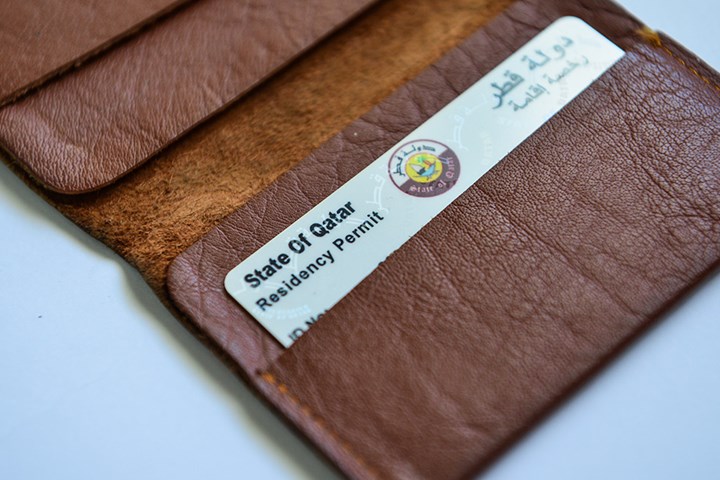 Amendment to our immigration regulations.
The proposed amendments to our Immigration Regulations intend to remove the obligation of the QFC Employer to provide a multiple exit visa to their Employees which results in alignment with the amendment to the residency law in the State which allows most expat workers to leave the country without an exit visa.
Anti-Money Laundering.
We continue to support the National Anti-Money Laundering Committee in respect of our mandate to support future scheduled assessments of our regime.

We have progressed the development of an internal compliance, training and testing framework incorporating updated training modules on topics including Anti-Money Laundering and Terrorism Financing, and Anti-Bribery and Corruption.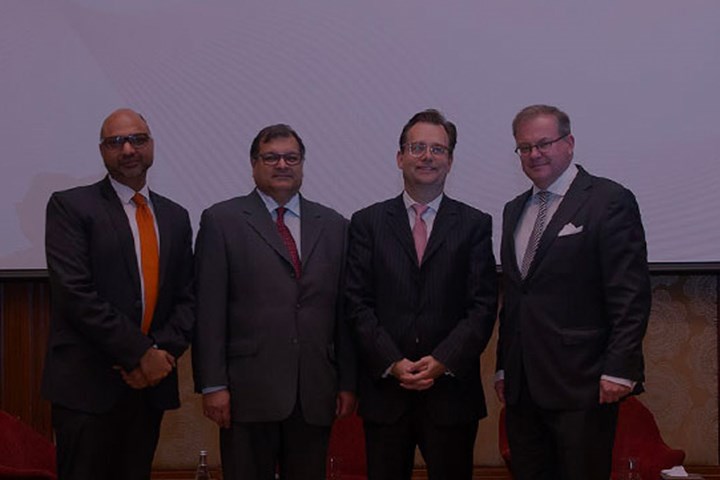 ISDA netting recognition.
Following the enactment of our new Netting Regulations in 2017, the International Swaps and Derivatives Association (ISDA) recognised us as an effective netting regime and published a positive legal opinion to its members.

This is a significant milestone for Qatar's financial market infrastructure and our world-class legal framework. This initiative will allow financial institutions and corporates in our business community and in the State of Qatar, to confidently manage their risk exposure through our platform.


Amendment to our rules (UBO).
The proposed amendments to the our Rules establishing a Beneficial Ownership framework confer an obligation upon QFC entities to identify, obtain and maintain information relating to each of their Beneficial Owners.
​
The proposed amendments were published for public consultation in December 2018, in line with the recommendations of the Financial Action Task Force and the international drive towards greater transparency in the fight against money laundering and financial terrorism.
The meaning of Beneficial Owner is set out by reference to each individual QFC product, including LLCs (other than Special Companies), LLC(G)s, partnerships, trusts, foundations. There are certain exemptions to the requirements to obtain and maintain Beneficial Ownership Information, including for listed entities and government owned entities.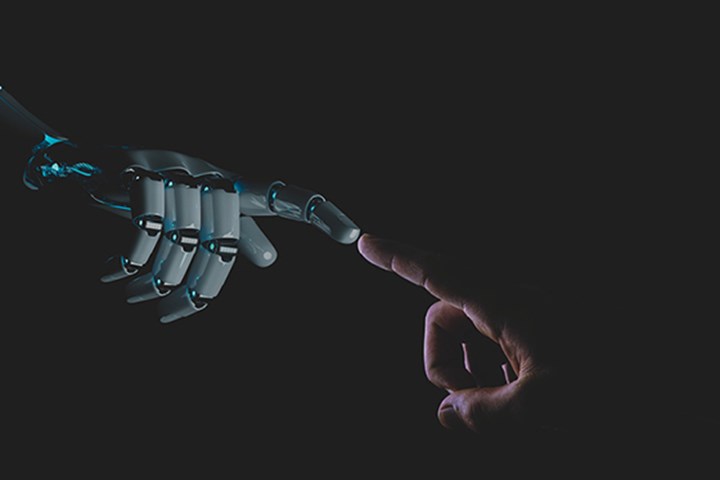 New e-signature feature. 
To ensure more efficient processes for signing of documents, we have implemented an electronic signature capability in addition to the automation of our commercial contracts, resulting in greater operational efficiencies and ease of doing business.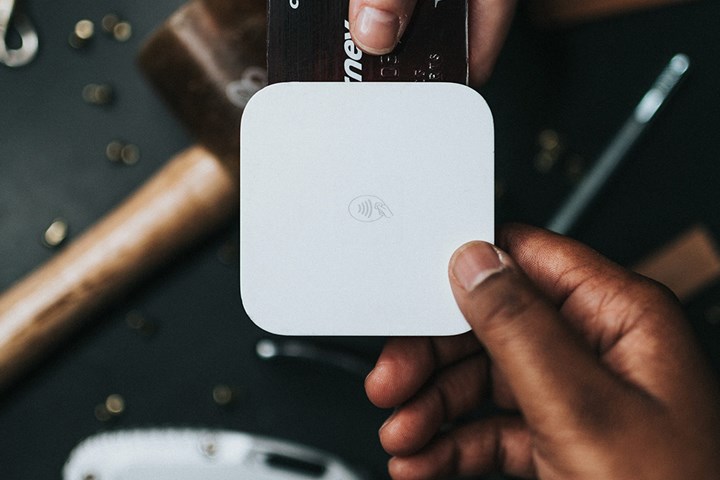 Expanded framework for more activities.
Emerging and anticipated trends from a regulatory perspective include amendments to incorporate our FinTech initiative, Islamic Finance, Aircraft Financing, Asset Management and Captive and Asset Finance frameworks.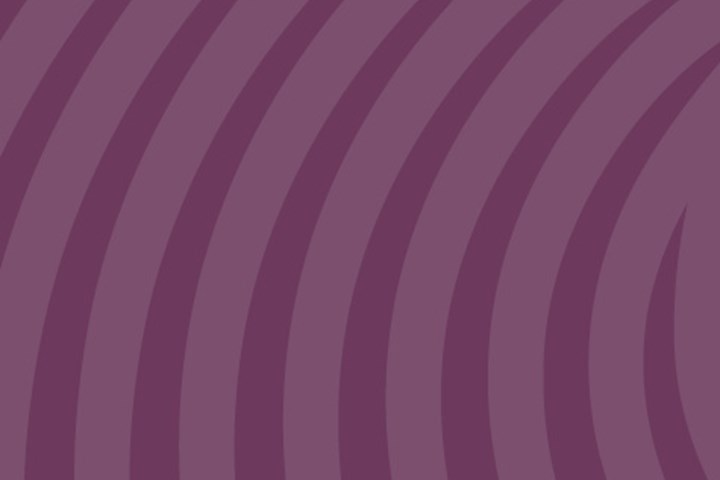 New policy on penalties.
We issued a Policy Statement on Financial penalties and public censures, in order to promote high standards of conduct by penalising and deterring contraventions of our laws and regulations.
The Policy Statement aims to clarify the application and scope of penalties and public censures to help achieve the objectives set out in Article 5 of the QFC Law.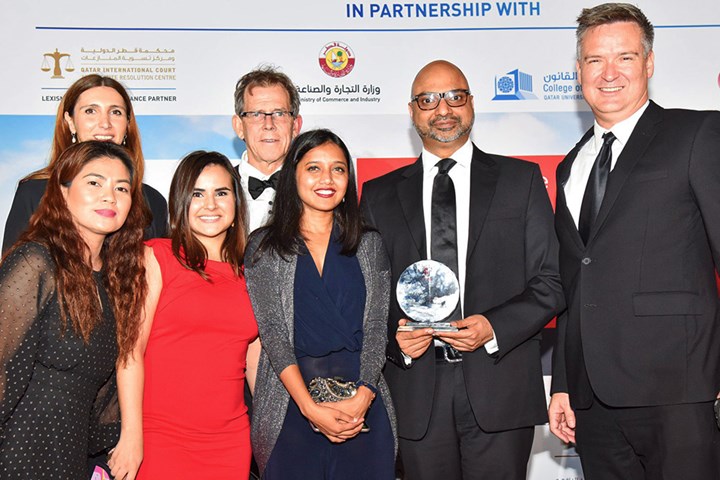 Multiple award winning team.
LexisNexis Qatar Business Law Forum Awards 2018, our Chief Legal Officer, Nasser Al-Taweel, had won the General Counsel of the Year 2018.
Our Legal Department had won as a runner-up for Best Legal Department – Large Team 2018 and has also been listed on the Legal 500 GC Power Team List for 2018.
[No text in field]
Maximising the potential of our digital presence.
Our digital presence and brand identity gained an ever-increasing prominence in 2018, the outcome of digital campaigns that aim to not only increase awareness but also help generate leads.
The numbers speak for themselves.
The below data expands fully on the reach, effectiveness and success of our 2018 campaigns.
Reach.
we also expanded our reach to a larger number of countries and industries. The top countries being the US, Germany, France, UK, Turkey, India, Korea and the GCC.
We also shifted priorities on social media platforms and strategically utilised our community reach to target and hit our business objectives. The results have been phenomenal.
+
0

%

increase in total impressions.
+
0

%

increase in total engagement.
+
0

%

increase in total followers.
Corporate Social Responsibility
Our CSR and Social Investment strategy; 'United for Good' underscores our long-term commitment to our ethical, social, and environmental responsibilities. With special emphasis on encouraging Financial Literacy within the local community and across all age groups, we place high importance on the following two key pillars.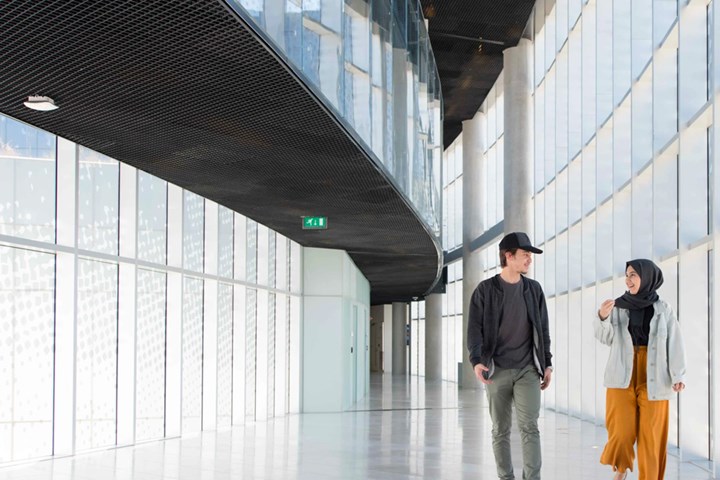 Youth & Education
Supporting and initiating a number of activities to encourage financial literacy among the youth.
Global Monkey Week
Youth

We activated key partnerships with local and international stakeholders to teach financial literary to over 1,200 primary school students.
Hasalty
Youth

We partnered up with Hasalty, Qatar's first ever financial literacy mobile app which is designed to teach children about the importance of financial management.

Learn more >

CFA Challenge
Youth

We worked closely with the CFA Society of Doha to launch the first edition of the CFA Research Challenge Doha, an annual global competition that provides university students with hands-on mentoring and intensive training in financial analysis.

Learn more >
Hearing Impaired
Youth

We initiated a financial education programme specifically for youth with hearing impairments through which we have helped graduate over 17 students with relevant skill-sets and knowledge to seek better working opportunities.

Learn more >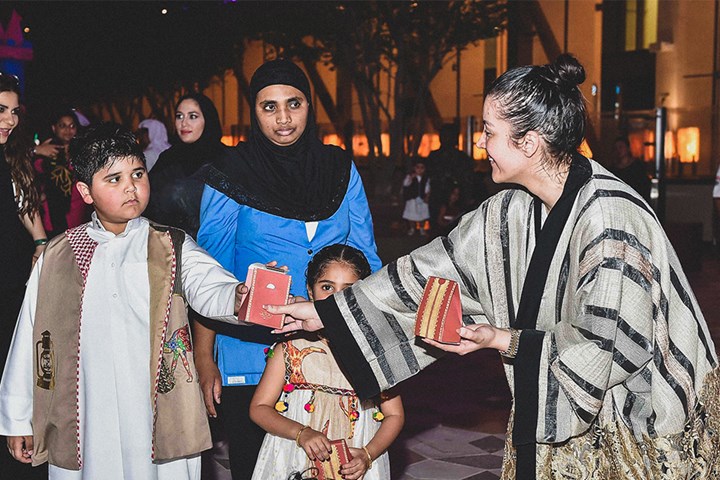 'Busmah' for Community Development
Initiatives that encourage our staff and clients to give back to and support the local community. Busmah (arabic for Hand-Print) is an employee community engagement and volunteering programme, in which everyone is encouraged to volunteer in monthly initiatives that demonstrate goodwill and impart valuable knowledge to the community.
World Autism Awareness Day
To mark World Autism Awareness Day, our volunteers visited the Mind Institute, an independent special needs centre for children and adults struggling with physical, mental and social challenges, and also wore blue ribbons to raise awareness of Autism as part of the international "Light it Up Blue" campaign.
Football for the Blind
We partnered up with Save the Dream and the International Centre for Sports Security to launch Qatar's first football game for the blind. 150 students from 6 schools took part in the event, and high-profile participants included former French ambassador to Qatar Eric Chevallier, Qatar Sports Club and former Inter Milan player Luis Jimenez, and many others.
Garangao with the Elderly
Our employees and their families visited Ehsan Elderly Centre, where they read stories to the elderly residents and shared Garangao gifts. The evening's celebrations instilled a sense of family belonging, as it stimulated and uplifted the spirits of all those gathered.
Children's Ward, Hamad Hospital
Employees from across our organisation visited Hamad General Hospital's Children Ward to engage with children who had undergone long-term hospital treatment due to severe illness.
Planting the Seed
Our volunteers also eagerly contributed to the creation of a greener, healthier community by planting the first seeds in the organic gardens of Msheireb Downtown Doha in observance of World Planting Day.
Hand in Hand Treasure Hunt
We invited all members of the community, and families of all ages to Qatar's first charity treasure hunt. All ticket proceeds will contribute toward purchasing schools supplies and gifts for children at the Qatar Orphan Foundation 'Dreama'.
Vision for 2019 & Beyond.
We have a new strategy which focuses on specific markets and sectors that have great potential for future growth.
By focusing on the media, digital, sports and financial services sectors, the latter including an emphasis on Islamic Finance and Fintech, and new markets such as Kuwait, Oman, Turkey, Pakistan and India, we can ensure the development of our platform, as well as the State of Qatar well into the future.
Where to next?
Explore more insights through our research & publications curated for you by market experts.
Explore Publications